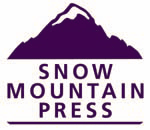 Audio Interview






Dr. Bob Hieronimus interviews Carla Groenewegen on 21st Century Radio.

Robert R. Hieronimus, Ph.D. has been an acknowledged pioneer in the "New Paradigm" movement for over 30 years.

In January 1988, "Dr. Bob" launched 21st Century Radio, first on WFBR in Baltimore, then on over 100 stations nationwide on the American Radio Network and currently on WCBM 680 in Baltimore Sunday nights 7-9 PM.

In 1990 Dr. Bob and Zoh incorporated Hieronimus & Co., Inc. to serve as a media research service, providing story and guest ideas and materials to television, newspapers and radio worldwide.

Their work has been featured on ABC World News Tonight, ABC Radio, ABCNews.com, CNN, C-SPAN, PBS, The Larry King Show, Strange Universe, and in dozens of leading publications like The Wall Street Journal, The Washington Post, The New York Times Magazine, The Chicago Tribune, The Boston Globe, The San Francisco Chronicle, The Dallas Morning News, The Denver Post, The New York Post, and The Baltimore Sun.

Copyright © 2009 Summit Publications, Inc. All rights reserved.

The Shakespeare Code
ISBN-13:
978-1-932890-02-5

Publication Date:
July 2006
Retail Price: $19.95
Pages: 384